Weekend Vosges 2018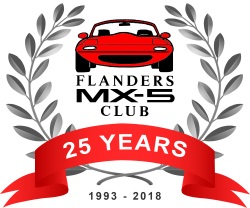 Our club celebrates its 25th Anniversary in 2018. Throughout the year, we want to highlight this Anniversary with several special activities.
One of the activities is a long weekend from Saturday April 28 through May 1st in the Alsace and Vosges region situated in the east of "La Douce France" were we will organize various activities, of course, always in close connection with our favorite ride, the MX-5. The program will allow you to determine your rhythm yourself; there are no obligations, only options.
Alsace and Vosges are beautiful regions for cruising with our MX-5. This beauty will reflect in 4 different drives of approximately 150 kilometers each, drives during which we will visit different highlights.
These highlights can, in some cases, be taken literally with the notorious "Ballons des Vosges". The tallest, le Grand Ballon, will take us up to a height of 1400 metres with sight on the promontory of the Swiss Alps.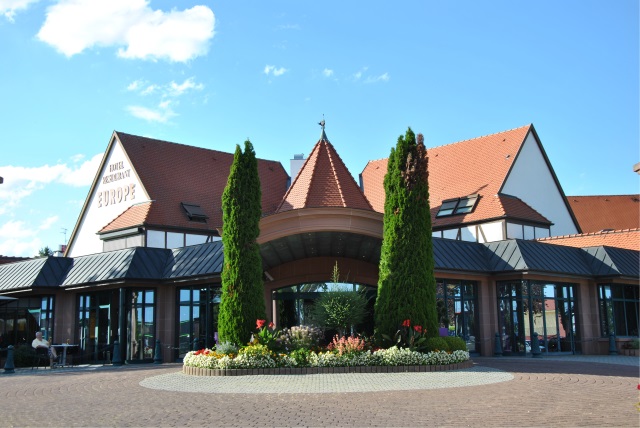 There will also be drives that will lead us along beautiful and picturesque Alsatian wine villages like Kaysersberg and Ribeauvillé. And of course, you can visit the Schlumpf museum, or the Cité de l'Automobile in Mulhouse, eventually combined with a slightly shorter but ever so beautiful ride. The museum houses an impressive collection of French car history, including the largest collection of old Bugatti's in the world; there are over a hundred cars in a beautiful setting!
In addition, you can also visit some impressive war memorials in beautiful locations during the rides.
We will be staying in 4-star Hotel L'Europe near the beautiful city of Colmar. This hotel offers ample parking where our favorite roadsters can rest while we relax with a drink or take a dip in the pool with a jacuzzi or a sauna. In Colmar you can enjoy the best food and drink that these regions have to offer; tasty Riesling or Pinot Noir, with a delicious choucroute, tartiflette or tarte flambée.
You will experience this weekend in the spirit of our beloved MX-5, whilst the emphasis will be Enjoying. We hope to see you there "en masse".
Practically
From April 28 to May 1 2018
3 nights (half board) in hotel L'Europe in Horbourg Wihr, near Colmar
Driving directions, rally plate and goodie bag
Access ticket to the musée Schlumpf at reduced rate
Cost per person : € 310
Single room comes at a supplementary cost of € 30 per night
Dogs allowed, supplementary cost of € 5 per night
Registration exclusively via our website between November 1, 2017 and January 1, 2018
Registration will only be final after transfer of the full amount on to our account number
Registrations after January 1, 2018 will be subject to availability of the hotel.
Possibility to book a room at the hotel on Friday April 27 at a reduced rate. Please contact the hotel and make the reservation, mentioning you will join the Flanders MX-5 Club (reservation will be at your own expense, so no payment to us).
The quota of 70 rooms that we had reserved is reached. Therefore, it is no longer possible to register.